Winter in Park City Martha Stewart Weddings Magazine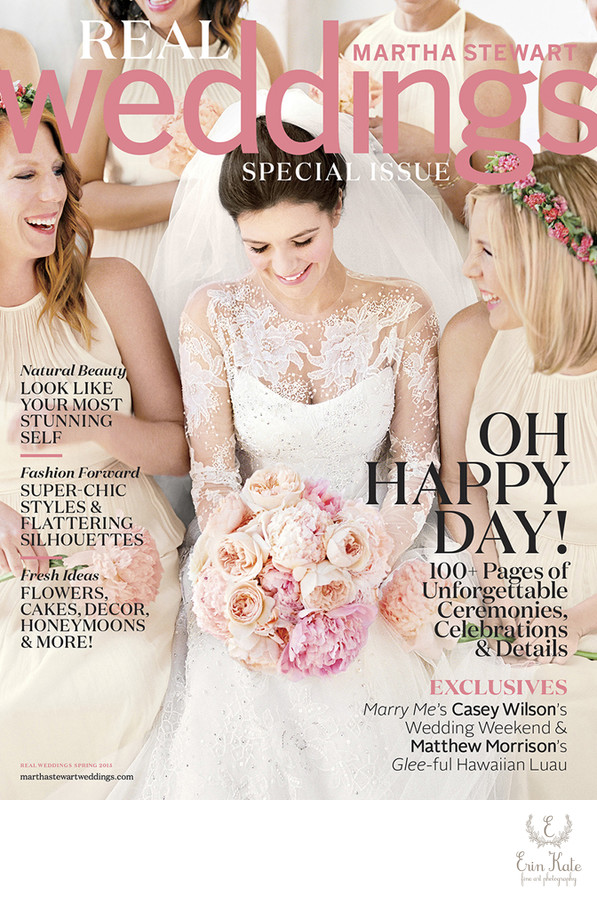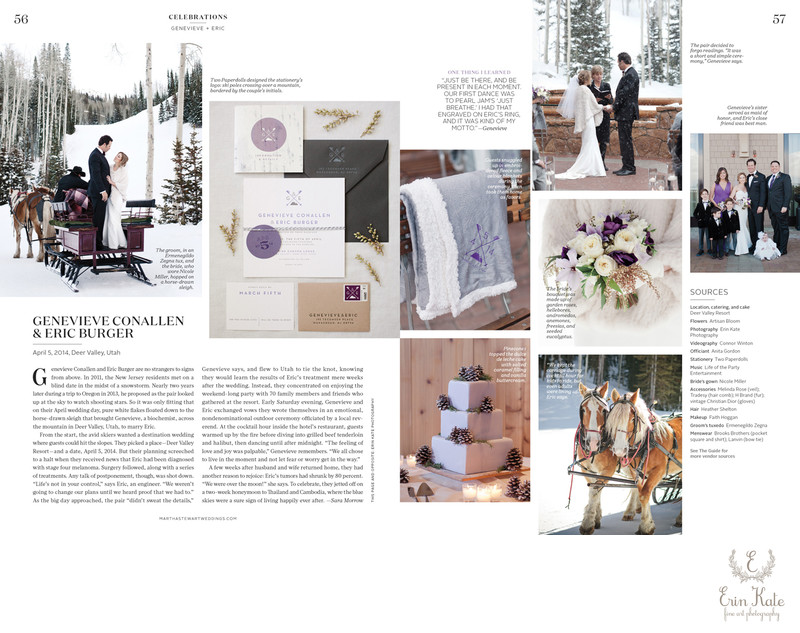 Genevieve Conallen and Eric Burger are no strangers to signs from above. In 2011, the New Jersey residents met on a blind date in the midst of a snowstorm. Nearly two years later during a trip to Oregon in 2013, he proposed as the pair looked up at the sky to watch shooting stars. So it was only fitting that on their April wedding day, pure white flakes floated down to the horse-drawn sleigh that brought Genevieve, a biochemist, across the mountain in Deer Valley, Utah, to marry Eric.
From the start, the avid skiers wanted a destination wedding where guests could hit the slopes. They picked a place—Deer Valley Resort—and a date, April 5, 2014. But their planning screeched to a halt when they received news that Eric had been diagnosed with stage-four melanoma. Surgery followed, along with a series of treatments. Any talk of postponement, though, was shot down. "Life's not in your control," says Eric, an engineer. "We weren't going to change our plans until we heard proof that we had to." As the big day approached, the pair "didn't sweat the details," Genevieve says, and flew to Utah to tie the knot, knowing they would learn the results of Eric's treatment mere weeks after the wedding. Instead, they concentrated on enjoying the weekend-long party with 70 family members and friends who gathered at the resort. Early Saturday evening, Genevieve and Eric exchanged vows they wrote themselves in an emotional nondenominational outdoor ceremony officiated by a local reverend. At the cocktail hour inside the hotel's restaurant, guests warmed up by the fire before diving into grilled beef tenderloin and halibut, then dancing until after midnight. "The feeling of love and joy was palpable," Genevieve remembers. "We all chose to live in the moment and not let fear or worry get in the way."

A few weeks after husband and wife returned home, they had another reason to rejoice: Eric's tumors had shrunk by 80 percent. "We were over the moon!" she says. To celebrate, they jetted off on a two-week honeymoon to Thailand and Cambodia, where the blue skies were a sure sign of living happily ever after.